Heating & Air Conditioning Systems
Better equipment. Better service. Better check us out.
I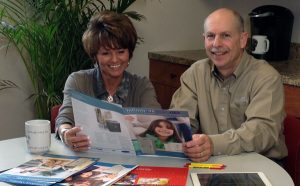 s your heating and cooling system over 20 years old? Does your air conditioner seem to be cycling on and off too often? Are you hearing odd noises from your furnace or boiler?
It may pay to upgrade to today's energy-efficient HVAC systems which can often save you upwards of 30% annually on your utility bills.
We proudly offer only the highest quality heating, cooling, and indoor air quality products from the nation's leading brands including Carrier, Buderus, Rinnai, and GE.
Call today for a free, in-home consultation. Our expert will meet with you to discuss your specific needs such as number of people living in the home, pets, allergies, current energy usage, size of your home, and rooms used most frequently, and then provide the best heating and cooling options for you and your family.
In addition, we can assist you with information on available rebates, HVAC tax incentives and credits, and special financing options.
Even the best heating and air conditioning equipment is only as good as the service that stands behind it, and our responsive, meticulous service is the best in the business.
If a problem does occur, we'll be at your home quickly to diagnose and resolve it so you can get on with your life. 24-7.
Call 518-272-4432 or contact us today.

We Proudly Represent