Meet Our Leadership Team
At John Ray & Sons, our entire team is dedicated to ensuring your comfort and safety. Each member of our management team has years of experience in energy services and brings extensive industry knowledge, service, and commitment to the company.
Erik Pope
General Manager
Erik brings many years of leadership experience in the energy services industry to John Ray & Sons. He is in charge of all operations for the company including compliance and oversight of service, delivery, sales, and installation divisions.
He has previously served in management positions for fuel oil companies in the Poughkeepsie, NY, area. His background includes operational control of multiple inland oil terminals and barge terminals and compliance with Coast Guard, EPA, and DEC including inspections of facilities.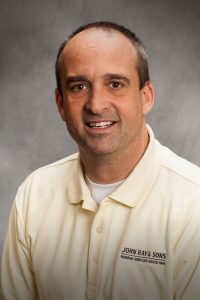 Michael LaPorte
Service Manager
Michael oversees John Ray & Sons' Service Department and is responsible for hiring and training service and dispatch team members. He ensures his team provides superior customer service, is familiar with new product and manufacturer instructions, and trained in the latest service and safety procedures.
Michael comes to John Ray & Sons after divesting his own company, Millington & LaPorte Peoples Gasoline and Oil Company. The fuel portion was sold to Haskins Fuel Company, where he continued to serve as Manager.
With numerous business awards, Michael continues to be actively involved in the community as Director of the Capital Region Division of NYS Wrestling Association for Youth, President of Friends of Section II Wrestling, and a member of the Pioneer Fish & Game Club and St. Stanislaw Society.
A graduate of Mitchell College in Connecticut, Michael currently resides in Hoosick Falls with his son.

Sean Turner
Regional Sales Manager
Sean is responsible for leading our residential and commercial sales teams in building our customer base by delivering exceptional service to new and existing customers. With over a decade of sales and management experience, his personal energy and dedication to both his team and our clients exemplifies our company mission of always putting the customer first.
Previously a District Manager in the telecommunications industry, Sean is certified in LEAP and is the recipient of multiple Prime Pinnacle Winner Awards.
Born in Troy, Sean returned to the area from Tennessee. He enjoys camping, fishing, and country music.