115 years of service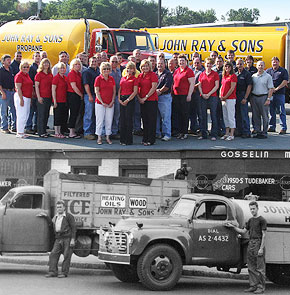 Since 1904, John Ray & Sons has been providing reliable delivery of quality fuel products and responsive service to families and businesses across the Capital Region.
Whatever your energy and comfort needs – heating oil, propane, air conditioning, biofuels, gasoline, on- and off-road diesel – we're here to meet them.
And we don't just deliver fuel. We deliver peace of mind. With expert installation and service of top-grade heating and air conditioning equipment. True 24-hour service. From people that deliver on their promises.
Our mission
"Our mission is to always remember people first. We earn our customers' loyalty through outstanding customer service with a 'do-whatever-it-takes' philosophy. We are committed to upholding a century-old tradition of honesty and integrity."