24/7 emergency service
For immediate service, call 866-539-6327.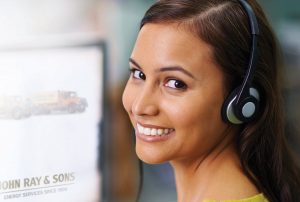 When our founding father started delivering home heating fuel with a horse-drawn wagon, he'd drive through the snow, sleet, and hail to make sure no customer went without heat.
Times and technology may have changed, but our commitment to keeping our customers comfortable is still very much the same.
You deserve the security and peace of mind of a well-established, dependable company who will always be there for you when you need us.
That can make all the difference when it's 15 below outside and your furnace won't start. Or when it's hot and humid and the AC isn't working properly.
That's why we offer true 24-hour service. Not "Please leave a message and we'll get back to you in the morning " or "We're booked solid. How's the day after tomorrow?" But responsive, caring service that won't keep you waiting.
Our service area includes Albany, Columbia, Fulton, Greene, Montgomery, Rensselaer, Saratoga, Schenectady, Warren and Washington counties in New York and Bennington County in Vermont.