Propane autogas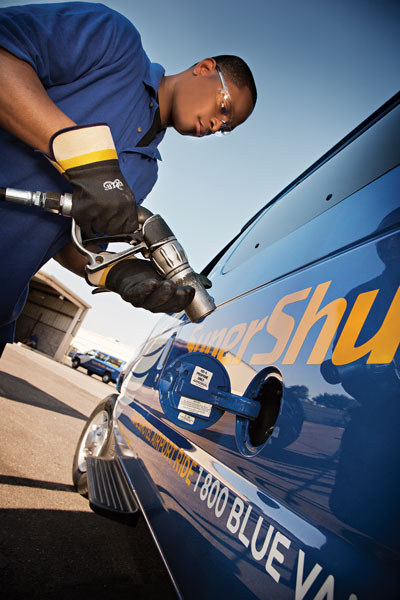 Propane has been used as a transportation fuel since 1912 fueling forklifts, fleet vehicles, and agriculture and off-road equipment. Propane is the most widely used alternative fuel and the world's third most common engine fuel.
Using propane as an autogas increases energy security, provides convenience and performance benefits and is environmentally friendly.
Safety: Propane vehicle tanks are tested to 4 times the normal operating pressures and are 20 times more puncture resistant than gasoline tanks. Propane is non-toxic, non-poisonous, and has the lowest flammability range of all alternative fuels.
Protecting the environment: Tests conducted by the US Environmental Protection Agency show that propane vehicles produce up to 60% less carbon monoxide, 15% less carbon dioxide and nearly 20% less nitrogen oxide than gas-powered vehicles. And propane is listed as an approved alternative fuel in the 1990 Clean Air Act and the Energy Policy Act of 1992.
America's fuel: Nearly 90% of the propane consumed in the United States is produced domestically and distributed via an established infrastructure. Using propane-powered vehicles helps to reduce U.S. dependence on foreign oil and strengthen national energy security.
Cost savings: Propane is the most cost-effective alternative to conventional transportation fuels when capital costs (vehicle and infrastructure) and operation and maintenance costs are all taken into consideration.
John Ray & Sons makes it easy for commercial customers – we provide a free pump and propane tank with installation for your use for the term of the contract.
Let John Ray & Sons help fuel your business. Call 877-820-8938 or contact us.

Reduce your bottom line (and emissions) with autogas
When compared to conventional fuels:
Propane autogas lowers maintenance costs
Propane autogas provides for easy refueling
Propane autogas offers fuel cost savings