Residential fuel delivery and services
Get more from John Ray & Sons.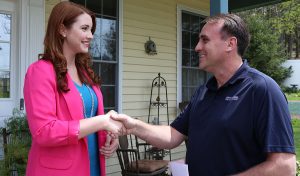 At John Ray & Sons, we do more than provide home heating fuel. We deliver comfort and peace of mind with expert service from one of the Capital Region's oldest and most trusted names in home comfort.
We offer:
Reliable delivery of heating oil, propane, and bioheating oil
24/7 emergency delivery and repair service
Competitive fuel prices
High-quality fuels
Guaranteed supply
Affordable payment plans
Expert service technicians
Heating and cooling system sales and installation
Free tank and furnace inspection for new customers
And we don't just deliver fuel. We also install and repair home heating and cooling systems. If you need a new system, our experts will work with you to select the right components for your requirements – and your budget. We'll install your HVAC system and then service it to run safely, at maximum efficiency, without interruption.
For more information on John Ray & Sons' home comfort products and services, call 518-272-4432 or contact us.