Trane Central Air Conditioning & HVAC Systems
We can help you keep your cool.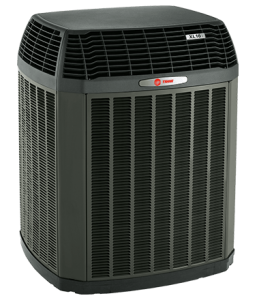 We will make sure that you keep your cool throughout the summer with our range of the latest, energy-efficient Trane central air conditioning & HVAC systems. You can count on us for fast and professional installation and repairs with a team that's there for you around-the-clock. Our partnerships enable us to offer you equipment options from these and other leading manufacturers.
We are proud to offer these Trane products:
Trane – XL18i systems
Working as part of your home's HVAC system, the XL18i central air conditioner unit offers two-stage cooling, This unit's design features our WeatherGuard™ II and the all-aluminum Spine Fin outdoor coil, making it a durable and efficient choice for your home.
Learn more
Trane – XL16i systems
Home cooling with the Trane XL16i offers flexible family comfort, with the ability to cool every room to the right temperature efficiently. So even the hard-to-cool parts of your home will be easy to relax in.
Learn more
Trane – XR14 systems
A smart solution to your home cooling needs, the XR14 is an excellent blend of efficiency and value.
Learn more
Call 866-539-6327 or contact us for more information.

Schedule A/C Service
Schedule your annual safety check & tune-up or request repair service online.
We sell and service all makes and models of propane, oil, or natural gas systems.