Our service area
John Ray & Sons delivers propane, heating oil, and motor fuels and provides installation and service of heating and air conditioning systems to residential and commercial customers throughout an 14-county area spanning the greater Capital Region of New York and Bennington County in Vermont.
Our corporate headquarters is located in Troy, New York, with bulk fuel terminals located in Troy and Saratoga Springs.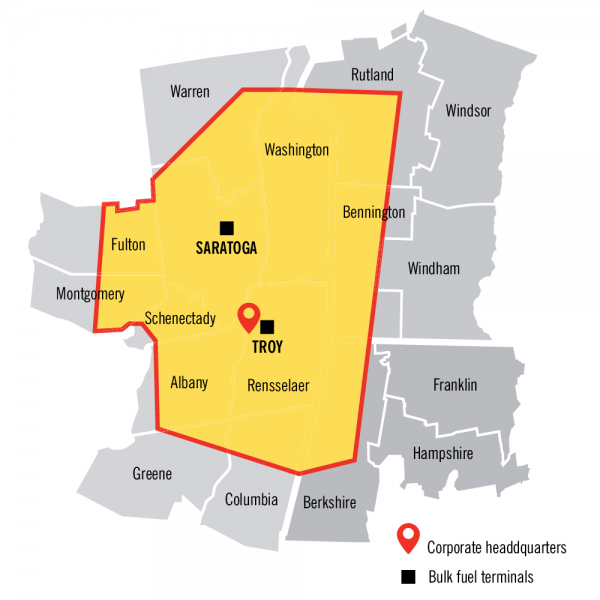 Our delivery and service territory includes:
New York State
Albany County, NY
Columbia County, NY
Fulton County, NY
Greene County, NY
Montgomery County, NY
Rensselaer County, NY
Saratoga County, NY
Schenectady County, NY
Schoharie County, NY
Warren County, NY
Washington County, NY
Vermont
Rutland County, VT
Bennington County, VT
For more information on fuel delivery or home heating and cooling services, call 866-539-6327 or contact us.