Heating oil, propane, boiler/furnace, air conditioning, generators and plumbing services in Troy, NY.
Phone
855.505.7679
24/7 emergency service and support all year
Address
2794A 7th Avenue
Troy, NY 12180
---
---
Your local full-service heating oil, propane and home services company.
John Ray & Sons has been providing home services and energy savings to customers throughout the Capital Region of NY for over eleven decades. Our company provides a range of heating oil services, propane services, biofuel services, commercial fuel services, leading brand equipment installation and repair, air conditioning services, service plans, generator services and water heater services From home heating and cooling system sales and installation with professional repair service to reliable fuel delivery at affordable prices, we are here for you 24-hours a day, 7 days a week. As a John Ray & Sons customer, you'll enjoy the sense of security that comes from doing business with a company that delivers on its promises. Because with every call, we put our hard-earned reputation for service on the line.
Our core services include:
---

John Ray & Sons products and services
Services:
Home heating oil services (installation/repair, automatic delivery), propane services (installation/repair, automatic delivery), biofuels (automatic delivery), central and ductless air conditioning services (installation/repair), generator services, water heater services, indoor air quality.
Products:
Heating oil systems, boilers/furnaces, central and ductless air conditioning systems, water heaters; various brands including Bryant and Burnham, backup generators.
---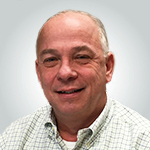 Erik Pope is the General Manager of John Ray & Sons. Erik has worked in the heating oil industry for over 40 years.
---
Counties and towns served
With our headquarters in Troy, New York, and bulk fuel terminals located in Troy and Saratoga Springs, we serve residential and commercial customers throughout a 14-county area spanning the greater Capital Region of New York and Bennington County in Vermont.
Counties served
New York: Albany County, NY; Columbia County, NY; Fulton County, NY; Greene County, NY; Montgomery County, NY; Rensselaer County, NY; Saratoga County, NY; Schenectady County, NY; Schoharie County, NY; Warren County, NY; Washington County, NY.
Vermont: Rutland County, VT; Bennington County, VT
Major towns served
New York: Cambridge; Duansburg; East Berne; Galway; Greenville; Poestenkill;Ravena; Stephentown; Stephen town Center;  Westerlo
Vermont: Bennington